Thursday, August 03, 2006
(oh groan)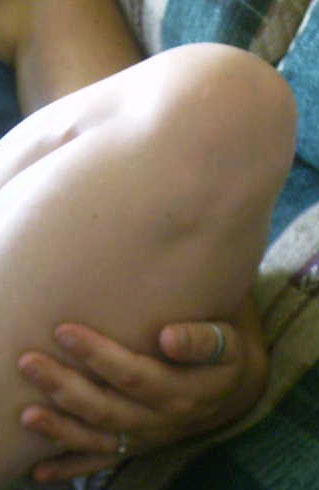 I actually had something planned for HNT this week but I haven't had time to accomplish it, so here is another in the series of pics that were taken with last week's HNT. can you guess what's been cut from this picture? (as I've mentioned before, I have to keep this blog *somewhat* safe, since my kids might visit it sometime). besides, I'm so busy with work today that it's almost noon Thursday as I post this & I've only just remembered that it IS Thursday. next week I'll try to do something specific for HNT.

happy HNT!

----------------------------------------------------
Half-Nekkid Thursday headquarters
Posted at 11:21 am by
loz
take-away link
Thursday, July 27, 2006
feet ...getting to the bottom of it all.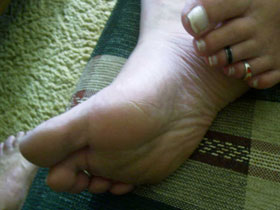 a pic from the past this week since I don't have enough time or imagination for anything else. hmm, must remember to put lotion on these poor, abused appendages. I wear 3 toe rings, by the way; on my left foot are a black band and a Canadian flag (the toe with the flag ring was originally going to be my July 1st hnt), on my right foot is a silver monkey-face toe ring. hot monkey-face toe sex, anyone?



-------------------------------------------------



visit
HNT's home
to discover why we get half-nekkid every Thursday.



Posted at 01:10 am by
loz
take-away link
Thursday, July 20, 2006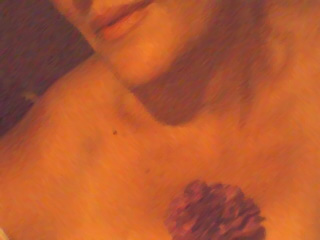 still

captured

time
fades

purple
carnation
memories
remain



---------------------------------------------------------




Half-NekkidThursday
Posted at 04:33 am by
loz
take-away link
Thursday, July 13, 2006
armed & totally not dangerous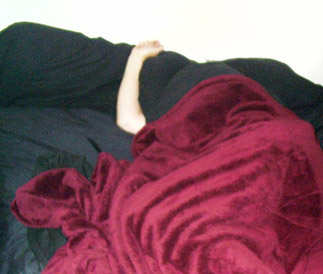 I'd hoped for today's HNT that I might have an extra limb or something (one that doesn't belong to me) in with my own in the picture, but alas, it didn't work out that way. this would mostly be because I hadn't remembered to mention my idea to the extra-limb-person. sweetheart that he is, though, he remembered it's HNT today & took this picture of me still snoozing. he was trying to get a picture of my foot too, but apparently I kept flicking it around when I felt the sheet taken off (something like that). perhaps a little later I can talk
him into a
joint effort... that could be fun ;). thanks babe xox.

-------------------------------------------------

check out all
Half-Nekkid Thursday
participants
or
see the guidelines by
<----- clicking on the HNT icon at left.



Posted at 09:48 am by
loz
take-away link
Thursday, June 29, 2006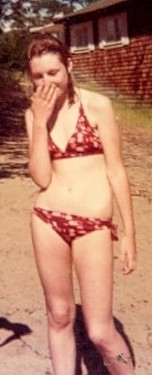 I'd forgotten all about some pictures of mine until the other day, but apparently I was into HNT (to some degree) a few years back & didn't even realize it, hahaha.
what happened is that I met this guy online in 2001 or so, and he asked me if I would give him naked pictures of myself. he wasn't the first (or last) to ask, but he was the first one I actually decided to answer with actual pictures. it took me about half a second to figure out how I'd do this, worked it all out (using free web space and and almost no layout at all since I was just starting to play around with this web design stuff) and then I gave him the following URL to go find my naked pics...




lozflesh revealed
(opens in a new window)
the picture here, by the way, is one of me at 13, at Gyro Beach in Kelowna BC (that's Canada, eh? and a happy early Canada Day, to any Canadians who stop by). anybody know Gyro Beach?

hmm, that was probably the last time I could fit properly into a bikini, too.


~~~~~~~~~~~~~~~~~~~~~~~~~~~~~~~~~~


get
Half-Nekkid (on) Thursdays
with the rest of us.



Posted at 07:59 am by
loz
take-away link
- - - - - - - - - - - - - - - - - - - - - - - - - - - - - - - - - - - - - - - - - - -




- - - - - - - - - - - - - - - - - - - - - - - - - - - - - - - - - - - - - - - - - - -