think tank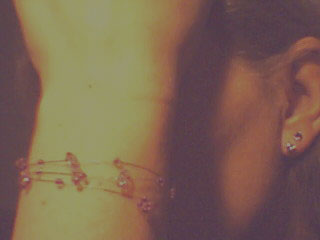 in recent weeks I've been rather absent, all the way around. oh I've been doing my thing, keeping busy & even reading and posting here & there. behind the scenes what I've been doing is hiding in my think tank, considering various life possibilities and changes. it's all good; it just means I'm not quite as attentive to my usual online habits as I otherwise might be.

I haven't dropped off the face of the earth, I'm just sitting here on the edge of my world pondering :).



--------------------------------------------------------------------------------

more Half-Nekkid Thursday people
(click above)


Posted at 10:18 pm by
loz
loz


February 27, 2008 04:12 PM PST



hey Zoely :). I haven't been participating in hnt for quite a while now, though I reported in faithfully every week on Os' blog when I did. also one reason why it took me so long to see your comment & respond!

thanks for coming by, glad to hear from you :). i may start up again sometime, but haven't had the urge for a while so I've just left my site up as-is (got busy, blah blah).

I'll come visit, see what's happening over on yours :).

l.
x
Marty


March 28, 2007 10:22 AM PDT



Not as absent as I, Lozzie ... not as absent as I. Comfort yourself with my even more brazen absences!
loz


March 23, 2007 04:28 PM PDT



hi Cain, thank you :). glad you stopped by too, because I'd lost your newest addy!

SeaRabbit, in this case the thinking is a good thing... though a bit of a tease, and I hope ultimately it takes me further away from this spot ;).

thanks for coming by & your comment, 'Name' person - I'll pop by your page to have a visit :).

l.
x
Name


March 23, 2007 08:34 AM PDT



Very nice!
Cain


March 23, 2007 02:24 AM PDT



happy hnt.

think and take care.

xx,bb.