loz

this is my Half-Nekkid Thursday blog. here you can find some of the parts of me that you might not find on my main blog, which is mostly appropriate.






click the image above for Half-Nekkid Thursday guidelines
or... visit Osbasso's HNT headquarters

my blogdrive profile




the nipple poll!

if you'd like to link to the nipple poll, right-click on the image above, click 'save image as' on the menu, and save the image to your hard drive. put the image on your webpage and link it to this URL: http://lozwordz.blogdrive.com/archive/12.html

visitors
my camarades cam indicator:
(click it if it shows 'cam online')




something to say privately? you can...


My blog is worth $4,516.32.
How much is your blog worth?
Friday, March 16, 2007
been all tied up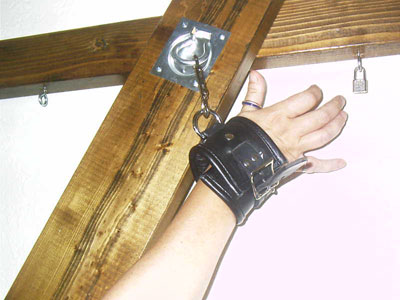 okay, so this is not a recent picture - it's just here to say I'm late once again because I've been all tied up with other endeavours. back to the regular schedule soon I'm sure, including my visits to hnt friends who I've been shamelessly tardy at visiting in the last couple weeks.
--------------------------------------------------------------------------------

more Half-Nekkid Thursday people
(click above)


Posted at 12:39 am by
loz
loz


March 23, 2007 04:26 PM PDT



thanks Cain, glad you understand... hope it's all going well for you too :).

SeaRabbit, I know what you mean... sorry for the tease ;). this picture is an old one, & I'm basically in the same spot as you at the moment - though you have better chances than me at the moment, lady!). either way, hope you soon get the 'interaction' that you most crave ;).

l.
x
Cain


March 23, 2007 02:22 AM PDT



don't feel bad. same here,sweetie.

happyhnt

bb
- - - - - - - - - - - - - - - - - - - - - - - - - - - - - - - - - - - - - - - - - - -




- - - - - - - - - - - - - - - - - - - - - - - - - - - - - - - - - - - - - - - - - - -