crashtv : machinecod album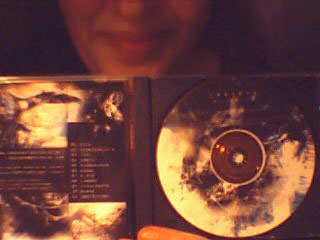 this is incredibly late because I got caught up in stuff I was doing this past week, but I figured I might as well at least put this up here. the picture shows me smiling over the
crashtv
machinecod album that we've all been waiting a year or two for! yaaay, it just got to me on Friday so I've been very happily listening (see the smile there? it's absolutely geniune). I am listening to the Voice and music even as I type, as a matter of fact. you can too... click the banner below to go hear samples & purchase the album
from CD Baby
for yourself.







you can also go to
my 'mostly appropriate' blog
& near the top of the page is a little crashtv music widget where you can hear a few full-length tracks from the album (& if you click on that widget you can go to the crashtv page at ReverbNation). I just can't resist plugging this album for my mates now that it's out... I've been loving crashtv music since 1999, though they've been around far longer than that. I wouldn't bother pushing the album if crashtv was crap, but they're not - they've got a really unique sound and if you like - at all - Brit rock/alternative/uk indie type music, you'll love these guys. you can even
go to their site to see some videos
, if you want.

crashtv has been described as, "Industrial strength Beatles" and "Nine Inch Nails meets Duran Duran" (all very true). the band's even now working on their next album, called 'Bored Of It', haha. no it's true, I just think the title's hilarious. the band's from London, UK but you won't have to go that far to purchase the album :D.

happy very belated hnt! I'll try to actually do one on time next week.


--------------------------------------------------------------------------------

more Half-Nekkid Thursday people
(click above)


Posted at 08:34 pm by
loz
loz


March 11, 2007 03:12 AM PDT



thought you mght appreciate this Cain :). thanks for coming by, even though I'm so darn late putting anything up!

if you do end up getting a copy of the cd, let me know what you think, please... I'll pass it on to the ctv guys if so, and I know they would appreciate hearing any thoughts if you have 'em.

l.
x
Cain


March 10, 2007 10:18 PM PST



Very Cool!

I want a copy!!

You know, I'm a music junkie!
This sounds great..

Nice, HNT! Cheers to the band!

xx,Cain.