Thursday, March 01, 2007
as such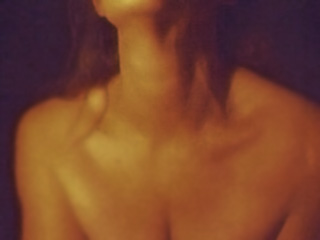 unique perspective
an offering given you
to take as you will



--------------------------------------------------------------------------------

more Half-Nekkid Thursday people
(click above)

ps: as I've been ordered to get to bed (well, and it

is

past time, after all), I shall visit all you lovelies later on Thursday.


Posted at 04:09 am by
loz
loz


March 2, 2007 03:01 PM PST



thanks so much Wordslut :).

Tara, thank you! I was inspired by a particular situation/person for this perspective, so I find myself rather partial to it as well :).

l.
x
wordslut


March 2, 2007 02:21 PM PST



Very attractive shot! Happy belated HNT.
loz


March 2, 2007 12:31 PM PST



thanks Mike, and Cain! I'll be by to visit shortly :).

l.
x
Cain


March 1, 2007 09:17 PM PST



A bit late! Well. Here I am.

I love this perspective you offer...(kinda makes me wanna reach out and hug you..or, something)

HappyHNT,Loz. It's always such a pleasure.

xx,Cain.
loz


March 1, 2007 03:14 PM PST



keda, thank you so much. yes, I did have a lovely night.

Him/Blissfully Wed, lovely compliments... thank you.

figleaf - true eh? as a general rule shoulders don't 'do it' for me, but they certainly have the ability to catch my eye in certain situations/poses. thanks :).

Polt - if only my friend, if only. I could live & die for a shoulder/neck rub! heh.

thanks Aerik - I've never considered my own to be all that inviting, but I have to say that I love this particular picture.

NB, definitely much room for play (and hands). re: posture collar, I've had some difficulties with posture though I'm much more aware of it generally. now I'm wondering if the posture collar actually 'corrects' in that manner? (with or without 'O' attached :D).

One Guy: and so how far did it sink?? ;).

Andy - thanks so much!

I'll be by to visit you all in a few hours - I'm off to work (away from the house this time) now. thanks for coming by & all the lovely comments!

l.
x
NB


March 1, 2007 10:19 AM PST



Hmm how fitting for a posture collar, with a nice "O" ring; also nice for biting or just breathing heavily on. All in all, room to play
polt


March 1, 2007 07:48 AM PST



Just awaiting some lotion to be rubbed on there, eh? :)

HAPPY HNT!
Blissfully Wed


March 1, 2007 05:24 AM PST



So inviting and beautiful.

~Him

HHNT!
keda


March 1, 2007 04:55 AM PST



ooh that's so beautiful. and vulnerable, and frankly delicious :)

hope you had a lovely night.

happy hnt gorgeous.
- - - - - - - - - - - - - - - - - - - - - - - - - - - - - - - - - - - - - - - - - - -




- - - - - - - - - - - - - - - - - - - - - - - - - - - - - - - - - - - - - - - - - - -