Friday, December 08, 2006
shades of me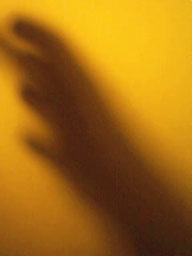 even though I wasn't here yesterday, I was still here. I'm not sure anyone really understands that. I doubt you really see

me

here, after all. that's not completely your fault... you see whatever parts of me I put up here for your viewing, and then you do what you're supposed to do in this case: you interpret it according to what you think (or want to think) you see in it. most of what you see here is posed in a way that doesn't show you everything anyway, so if you don't really see

me

it's only my own fault for showing you some piece that is less than the whole truth of me. I don't lie to you, but sometimes I bend the truth and I don't reveal all of me, either. on the other hand, these pictures here show you much more of me than I normally reveal in brief contact situations, if you only look to find it.
if you know me, though - I mean, really know me - you get as much of my truth as I can bear to reveal. the truth I don't often reveal is, I don't know if anyone can handle the full truth of me. or perhaps more accurately, I don't know if I trust anyone to see the wartiest parts of me, the ones that shrink from discovery, and still want to be associated with me. I don't know that I can trust anyone to see my beauty in full bloom, without feeling the need to possess and destroy it. I'm a shadow of myself, much of the time, because I can't bear to let you see what I actually am, beneath the decorative window dressings and one-way signage. I can't bear to take the chance that you might turn away without even noticing the important parts laid bare for your discovery.
I don't fully understand (yet) why I feel the uglier or hidden parts of me are the more truthful part of me than the beauty within that could so easily shine out, but I'm not really sure it matters. you only want the part of me that enhances something for you anyway, don't you? you don't really want whatever is important to me... only that part that's important to you. fair enough... I'm sure I'm guilty of the same sin too, in many cases. we're all human, after all. we seek that which enhances the beautiful dreams in our lives, not that which forces us to confront the ugly truth. unfortunately for me (for all of us), the beauty within is inextricably entwined with the ugly, unvarnished truth. ultimately, we can't have one without the other, and that's hard to accept.
I'm not really sure what all I'm saying here, other than the fact that I feel like a shadow of myself, and I wish someone could really see me. or maybe I just wish someone would care enough to value all the shades of me rather than only what benefits them... I'm not sure. it's lonely here in my shadow-shell, is all that I do know for sure.

something I saw recently made me feel annihilated, and I don't know if it's right to let myself enhance that with my own self-annihilation;
I was going to withdraw for a while, but I don't know if that's right for me.
on the other hand, I don't feel like filling a space with surface chatter and some partial-truth about myself will help me either.
but here I am after all: the right place at the wrong time, without forcing myself on anyone. just like I always am.
I'm here. a shadow of myself, with no confidence that you - you reading this... Any Person (**cue Pink Floyd's 'Is There Anybody Out There') - will see this (or that) shade of me, even if it's in your face. the saddest thing is, I don't even know why I care. I don't know if I should care. I don't know why I'm here, except for the fact that I can't seem to manage to deny my own self completely, even if - ultimately - I am deniable.
I just feel shades of me, and I know I'm here even if you don't... even if my instinct is to disappear into my own shadows completely.


**

----------------------------------------------------
more Half-Nekkid Thursday people
(click above)
Posted at 02:54 am by
loz
Cain


December 12, 2006 12:31 AM PST



Okay, LOZ.

You're not going to believe this, but, there really isn't such a thing as letting go completely. I cannot. Time, and the things I've seen, dictate that I keep @ it. In the last few days, good fortune has shined upon me: My creative work...lyric, writing, are getting some serious backing. ~~in my home life: Fallen apart; family, torn...my Father & I will be spending Christmas without family.

I've had such a bumpy year. I don't want to constantly say good-bye, and hello...it's just what has seemed to happen. The best of what I've hoped to get into in my life are beginning to show. I'm going to be collaborating on a screenplay...my own characters, ideas, with a woman who is a legend in New Orleans. I've managed to hook up w/a producer who has worked w/Chris Cross (discovered & backed him)...This has lead to a meeting w/ the film maker, from New Orleans, interested in Stories of Katrina Survivors...she wants to collaborate!!

Talk about healing! My family is completely @war with one another, but I've decided to go on. Not to give up this space. Come over to "Breathless."

I'm Cain now. And, 2007, is going to be a brilliant year.

Take care, sweetie...and, thanks for dropping in. If you want to e-mail me a song to post, go right ahead....I'd love to have you @ Evensong's.

Now, though~~starting tonight~~"Breathless" is going to be my main'page.

xx, Cain.
loz


December 11, 2006 11:55 PM PST



thanks, you. I've gone visiting & left you comments.

l.
x
What's-his-name!


December 9, 2006 11:20 PM PST



I understand--I think. I've been doing lot's of soul-searching lately. I've questioned what to reveal, and how much, and who sees, and who cares, and all of it.( And, that's alot of "and's" !!)

I've given up the ghost of "adam" and have decided to drop it all.

All..except, the music..the songs..

Seeing your shadow...I believe I care about the person behind it.

Thank you, Loz, for your unending caring about me.

I do care.

Be well...come listen to a tune every now and again,k?

I may, someday, be back..but it doesn't seem likely.

Just call me, "what's-his-name."

xx, What's-his-name !


- - - - - - - - - - - - - - - - - - - - - - - - - - - - - - - - - - - - - - - - - - -




- - - - - - - - - - - - - - - - - - - - - - - - - - - - - - - - - - - - - - - - - - -