Thursday, August 31, 2006
mirror-fog style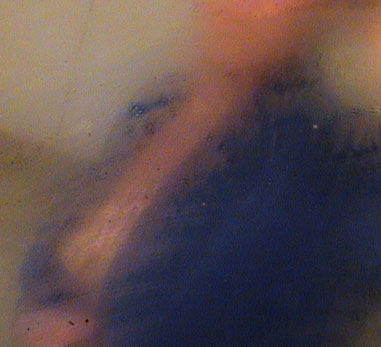 I thought I'd do something a tad different for HNT today... though it's not like my cleavage hasn't appeared here before, in one form or another. this morning, though, I've been in a rush to get ready to drive to the airport to pick somebody up and as I was getting out of the shower I just (finally) clued into the fact that it's actually Thursday again. what with the fog-hazy mirror, it seemed a perfect time and place to do my HNT pic quickly before we leave. this was quite possibly my last completely relaxed moment of the day, the way it's shaping up.


happy HNT to all!
----------------------------------------------------
Half-Nekkid Thursday on the internet
- click to go see more half & fully-nekkid people
Posted at 08:04 am by
loz
loz


September 6, 2006 06:04 PM PDT



heh, maybe you ought to consider getting into the hnt too then Chrys, and post your shower pic ;).

l
x
chrysalis


September 6, 2006 06:20 AM PDT



Mmmmmm ... I might need to take a COLD shower after seeing that one ...
loz


September 2, 2006 01:22 AM PDT



thank you all for stopping in & leaving your comments :). see you next week for hnt again!

l.
x
Lee Ann


August 31, 2006 06:29 PM PDT



I love this shot!
Happy HNT!
~xo
Semi-Celibate Man


August 31, 2006 05:26 PM PDT



Creative! HHNT
Sunny Delight


August 31, 2006 04:54 PM PDT



very nice! hope the rest of your day was more relaxed than you thought it would be. HHNT!
Phain


August 31, 2006 04:37 PM PDT



sometimes the "last minute" shots turn out to be the best! *~*happy hnt*~*
adam


August 31, 2006 03:15 PM PDT



Now that's a really nice HNT. It cheered me up! All that steam..........

....just right! Hope you got to relax a little bit. Rush, rush..and a sexy HNT it was!

I'll be back to it (HNT) next THursday...A grand return, for Adam! See ya, then.

xx, adam.
Mark Leslie


August 31, 2006 01:26 PM PDT



What a lovely foggy reflection. Happy HNT!
lushlyme


August 31, 2006 12:33 PM PDT



Love it! HHNT!
Sexy Duet


August 31, 2006 09:42 AM PDT



Great shot, dont you just love it when the perfect photo opportunity presents itself. Happy HNT!

Ms SD