Thursday, June 22, 2006
.... just anticipating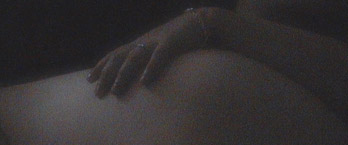 -----------------------------------------

Posted at 02:56 pm by
loz
Professor Fate


June 29, 2006 09:26 PM PDT



Patience is a virtue. It isn't one of mine, so I only klnow about this through rumor and inuendo.

Happy HNT
loz


June 24, 2006 10:34 PM PDT



thank you NSN :). happy hnt.

l.
x
NSN


June 24, 2006 10:18 PM PDT



simply lovely.

HHNT!

NSN
loz


June 23, 2006 06:09 PM PDT



wdky: thank you!

m_o_o_nspells, just realized today that you're a fellow Canadian :). thanks for coming by here, too.

chrys - I'll see you the warm massage oils and raise you a hot tub, mate! hahaha ;). thanks for the lovely words.

thank you Lil Bit, and also to AndyT13 :).

*smooches to all*

l.
x
Lil Bit


June 23, 2006 08:08 AM PDT



Ooooo! Lovely! Great lighting, too!

V. cool countdown clock, btw.
Hope the wait is worth it! ;)

Happy Belated HNT! =)
chrysalis


June 23, 2006 06:58 AM PDT



Soft, sensual, inviting and intriguing ... everything one expects from a great HNT pic! The only things missing are the candle and glass of wine ... maybe some nice warm massage oils ...

Okay. Yeah I know. It's been too long ...
m_o_o_nspells


June 23, 2006 06:04 AM PDT



Thanks for your comments on my place...not that I'm a comment-whore, or anything...well, okay I *might* be a little bit (I do post on Os' blog to advertise once I'm up...does that mean anything?)! Anyway, I have noticed a trend toward comments going up when the decolletage goes down! ;o)
Lovely picture, btw...and HBelatedHNT!
wdky


June 23, 2006 04:42 AM PDT



Gorgeous! Happy HNT x
loz


June 22, 2006 08:24 PM PDT



Tragic: it is indeed ;).

Backdoor Slider: thank you! the lighting was actually really poor when I took the photo, so I lightened it a bit & added a 'diffuse glow'.

Name-person: the 7th is a big day indeed... off to start a week's holiday that day, visiting a special friend. I can't wait! (obviously, haha... I got a silly countdown so I can see it every day)

thanks Greenacres :).

thanks to you too, LeeAnn... sorry to read that today's was your final HNT!

thanks for popping in, you all :).

l.
x
Lee Ann


June 22, 2006 05:46 PM PDT



Very lovely photo! Happy HNT!
Greenacres


June 22, 2006 05:45 PM PDT



Very nice! Happy HNT
Name


June 22, 2006 05:36 PM PDT



Must be a big day for you on the 7th. I couldn't figure out why, but I daresay all will be revealed.

HHNT.
Backdoor SLider


June 22, 2006 05:16 PM PDT



I LIKE that pic. the lighting is perfect!!!

HHNT
- - - - - - - - - - - - - - - - - - - - - - - - - - - - - - - - - - - - - - - - - - -




- - - - - - - - - - - - - - - - - - - - - - - - - - - - - - - - - - - - - - - - - - -